John Parent and Heather Cutanda
May 25th 2002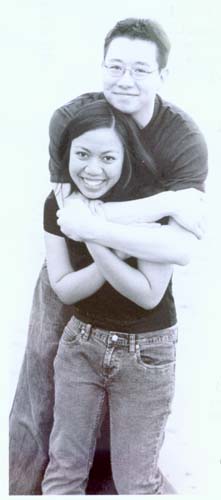 Contained in this site are various candid photographs taken while celebrating the wedding of the most perfect couple that I have had the pleasure of knowing.
I have made double prints of the photos contained in this site -- minor tweaks were made to some of them (cropping and colour balance adjustments), with some red-eye removed, but for the most part are untouched (Don't worry James, I only cropped you out of one photo).
Click on John & Heather to view the image gallery.
If you see anything of interest, give me a shout -- vinceyim at hotmail dot com.
Peace, Love, Prosperity
Vince Yim