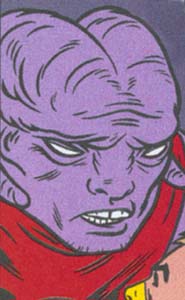 Real name: Unrevealed
First and Last appearance: X-Force #116
Mutant Abilities: Super strength and a really thick skull.
Similar to the Juggernaut, this guy knows how to make an entrance. However, he's not much more than the "resident big guy," leaving him to question his place on the team.
He was one of five others killed in a botched rescue attempt of a popular music group when terrorists set off a missile when it was clear that X-Force was winning.